HOW TO LOVE MANY
IN MANY WAYS

2021
(ongoing)

A collection of games & exercises


initiated together with
Engy Moshen
and with contributions by
Eliana Otta
,
Ingo Niermann
(
The Army of Love
),
Mohamed Al-Bakeri
,
Nada Elkalaawy
,
Petra Mrša
,
Rania Atef
,
Raúl Hott
,
Shahd Omar
,
Soukaina Joual
Psychologists Arthur and Elaine Aron used 36 questions to explore whether intimacy between two strangers can occur intentionally. Based on the assumption that something we call 'love' can be produced willingly, artists Engy Mohsen and Gabriel Hensche developed a set of 36 rituals to fall in love with oneself, a group and non-human beings. Furthermore, they invited 9 other artists and writers to develop an exercise or a game that responds to the question: How to Love Many in Many Ways?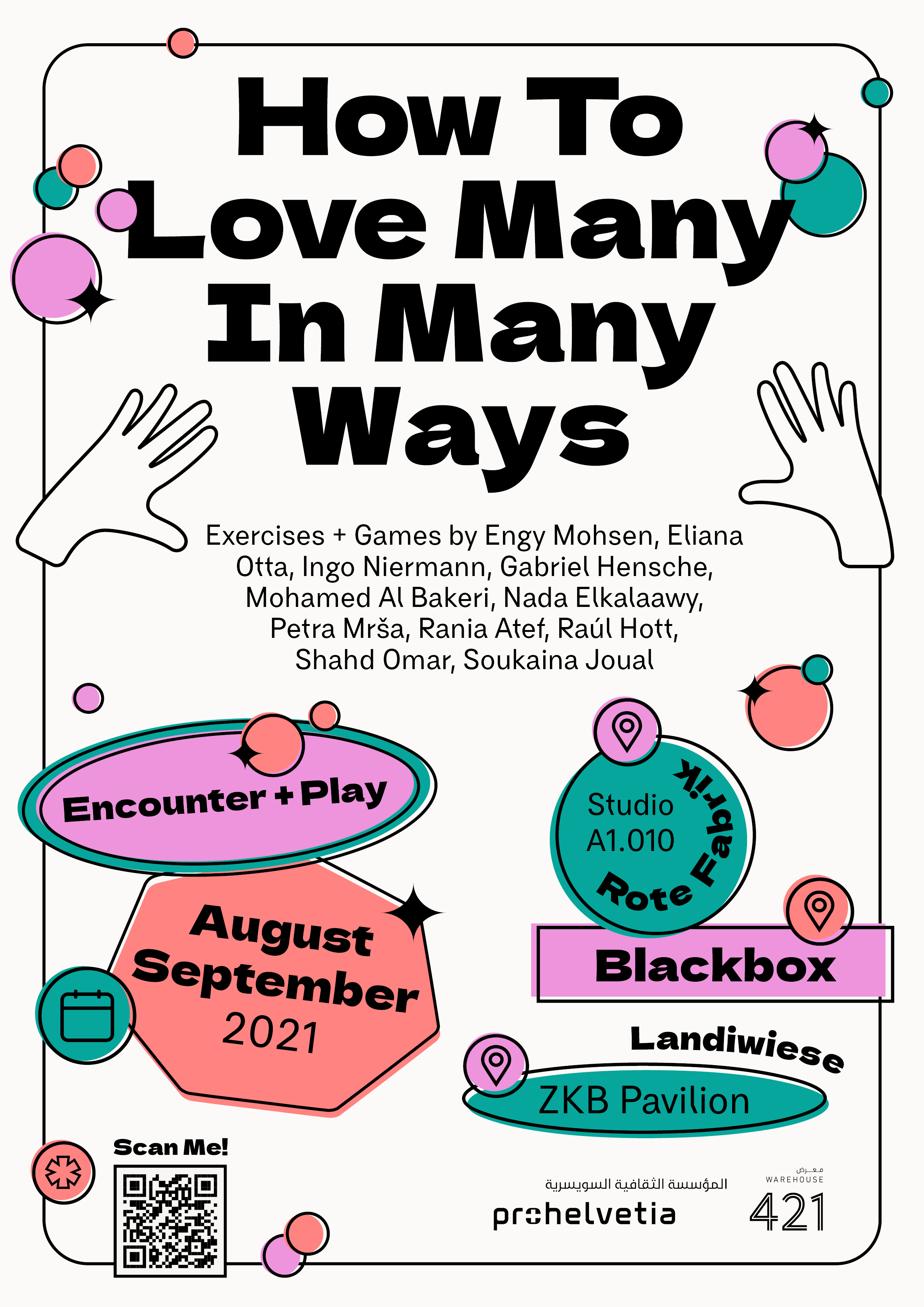 Design by Engy Moshen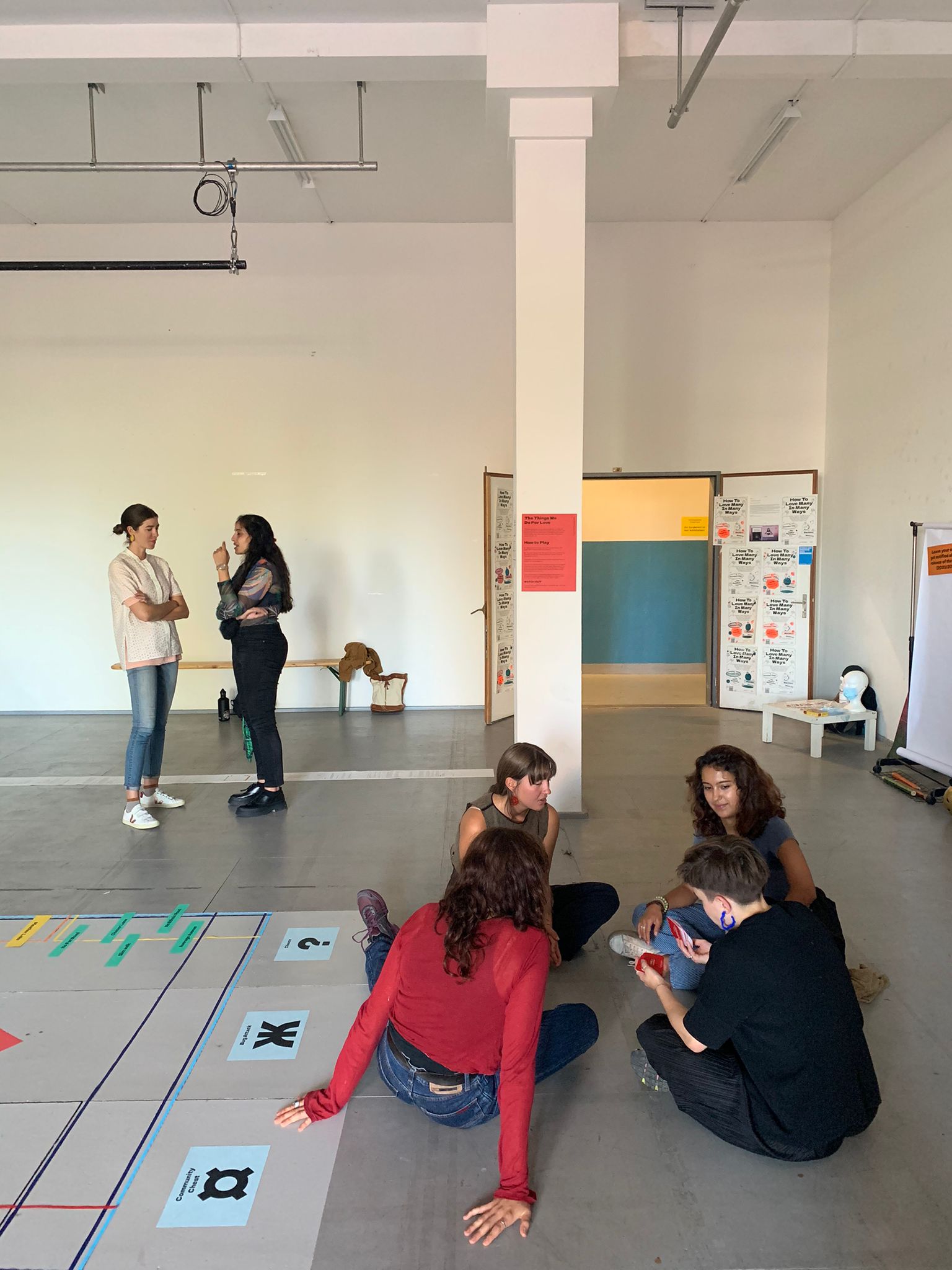 First workshops took place during Engy Moshen's residency at Rote Fabrik, Zurich (CH) in summer 2021.