LIKE FATHER, LIKE SON
Paris, 2018

Performance / Photographs
10 Photos 13x18 cm
The work was made during an exhibition in a Parisian apartment. I included a little note in the exhibition's announcement asking visitors to bring their parents and grandparents, children and grandchildren—or any available family member—to the exhibition opening in the hope of gathering a group of visitors comprised of generations beyond the usual contemporary art audience. During the opening, I composed 'new families' by arranging people who did not know each other as if they were related and photographed them in a basic photo-studio like set-up installed in the exhibition space.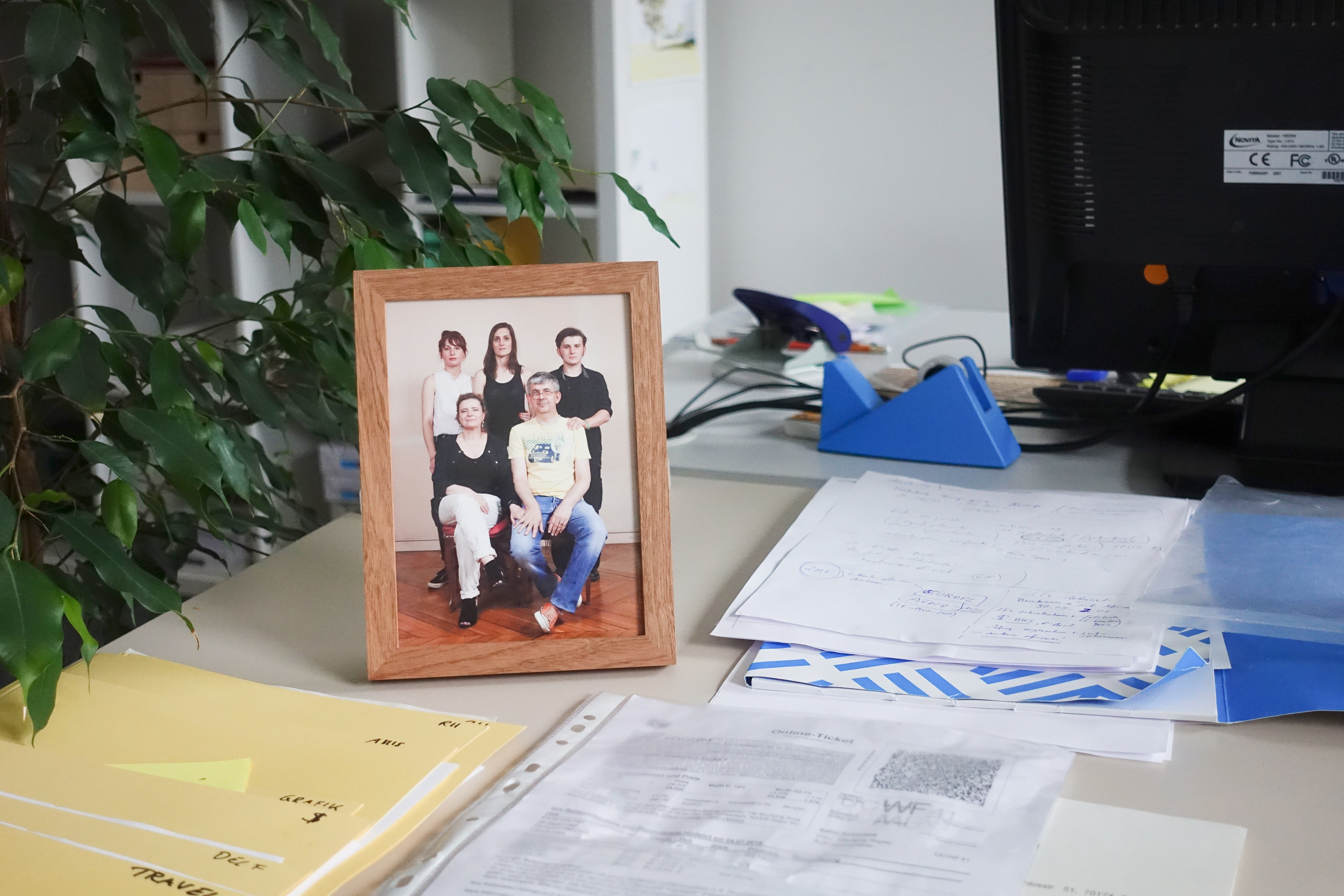 Installation view: CCFA, Karslruhe 2018
Like Father Like Son became the eponymous for my solo show at Le Centre Culturel Franco-Allemand, where I installed these family portraits on the desks of CCFA employees instead of in the designated gallery space.